GM4EMX
Ex DA2WN - MP4BHT - MP4TCR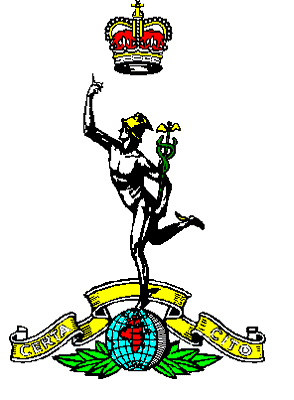 Thanks To RSARS Life of GM4EMX Contact Details Jason Hall RIP
Photos Page Home Page Links to other sites Radio Station Info
Personal Interests Rebecca Hall RIP
---
The below is an extract from that given at Rebecca's Farewell on Friday the 20th December 2013.
---
Rebecca Aimee Hall
9/4/92 – 11/12/13 21 years old
RIP
Known to her friends as Rebecca, Bex, Becky, Becca or online as LilMiss Tutty Fruttie.
Rebecca was Born 9th April 1992 at Aberdeen Royal Infirmary to Debbie and Kit
Living first in Cove and then moving to Shedocksley in 1993, which was her main home for the next 20 Years.
When Rebecca was three and half her parents split up and Rebecca was bought up by her Dad for the rest of her life.
Rebecca first attended Greenfern school, followed by Springhill school now known as Kingsford School (and where in her last term she was a school prefect). Thereafter a year at Hazelhead academy, where Rebecca could not cope with the size of the school or the atmosphere, so was transferred to Bridge of Don Academy which was near her dad's place of work. The staff gave her great support through the remaining years at school and where she achieved her standard grades in English, Modern Studies, Art & Design, Drama, Home Economics (Lifestyle and Consumer Technology and Maths.
Rebecca loved animals and had many rescue pets over the years and left behind two dogs (Busby and Mindy), and a Cat Angel. Rebecca also had a love of horses, and spent many days at Hayfield Riding School as a 10 year old and was given by her dad her first pony for her 11th Birthday (A Highland called Maranwells Stroma), this was to big a name for Rebecca to say, so due to the way the pony ate, Rebecca called her Piggy and it stuck. There then followed five years of a great love of horse and raiding and belonging to the local pony club. In which time she had had a second pony Barbie and latterly Meesha. At 15 like most teenagers the interest waned and other things took her interest like the internet, work and a wider circle of friends.
A close friend at School Jamie wrote on her Facebook timeline this week, "Whilst at Primary school, She actually used to eat chocolate with cheese at the same time which is something only she would do. This whole chocolate and cheese phase it's Becca's and she started it. One other thing Becca did as well was help petition to get a new play park for us to play on. Of course we got it and we got it right across from her house. I like to call this Becca's park. She was my best friend right up until secondary school when she ditched me to go to Bridge of Don"
Summer Holidays where spent with her Nan & Pop in Alton Hampshire, along with her Dad. With daily trips to swimming in Guildford (Rebecca loved Swimming in those days), a trip to the Millennium dome in 2000, and to the Island Wight and Cornwall on various years. This went on until she was around fifteen.
Rebecca decided to stay on for a fifth year at school, but a chance job offer in September 2008 saw here join the Clockwork Nursery as a Junior Team Member of the Baby department with evening/day study at the Children's house in Queens road where she gained her SVQ 2 in Children's Care, and Learning Development. And was working for her SVQ 1, Rebecca loved this job, but the hours where long and she was struggling with the stamina requirements of long days and weeks.
However Rebecca being Rebecca decided in 2011 to move on, and decided to have a change of direction in 2011, and started working at Sports Direct where she meet some great friend's who are with us here today.
Rebecca had always wanted to be a nanny and realised her qualifications where not good enough, so in 2012 she started to apply to College's around Scotland to improve her Grades. And in early 2013 was accepted at Clydebank College, With the full time course due to start on the 27th August 2013, a date that was never to be achieved.
Rebecca found a flat mate on line in Morgan, and travelled back and forth to Glasgow to get acquainted and finally moved to Glasgow in May 2013. Along with Days at the College for assessment tests and other activities prior to her full time start date. Rebecca still came back for odd days to Aberdeen and Dog sit whilst her dad was away over night on business as she could not bear the thought of her pets being in kennels!
Rebecca was on Facebook, a blogger and a YouTube Publisher as LilMiss Tutty Fruttie having published over 60 Clips with over 1,500 subscribers and 48,000 plus views. Her videos where best know for her make up competitions, and more recently "Random Fact Fridays". Plus from Hospital bed about her illness situation and how she was or was not coping.
On the 5th August Rebecca came to Aberdeen to Dog sit whilst her Dad was away on Business, on his return on the 9th he realised she was ill and started to look into the issue and on the 6th August got her to G meds unfortunately she was referred back to her GP and due to a string of missed opportunities, Rebecca was finally admitted to Ward 101 and then the High Dependence Unit at Ari with suspected kidney failure on the 27th August the day she was due to be at College.
An anti body had attaché her Kidneys (this only happens to one person in Grampian every four to five years). With Plasma exchange, Blood Transfusions, and Dialyses, along with a feeding tube. Rebecca started to make a recovery but with Renal Failure. The Drs thought she was on the way to be discharged when suddenly on the night of the 19th, early hours of the 20th September Rebecca started to have a lung haemorrhage (the anti Body was back). She was rushed to Intensive Care and was placed on life support systems for five days, coming round on the 25th Sep and moving back to ward 108 on the 26th.
There when followed more blood transfusions, Plasma Exchanges and the alternate day Dialyses four hour sessions. Rebecca was eventually discharged home to the care of her dad on the 11th October 13.
After leaving Hospital, and as she had lost her place at College, Rebecca started an ICS home course on Modern History another subject she liked. But was having great difficulty concentrating, due to the tiredness caused by her Dialyses sessions.
Dialyses carried on three times a week each morning. This took a great toll on Rebecca both mentally and physically. Rebecca being an internet person did lots of her own research both in and out of hospital and came to the conclusion in her mind that she could not be tied to a machine for the rest of her life, and felt a Kidney transplant was not guaranteed to succeed (as she could not swallow tablets which was a requirement after a Kidney transplant). So by her choice she decided on the 19th November to stop having Dialyses. She new the outcome from there on, and despite the medical profession, plus friends – and family talking to her, Rebecca's mind was made up, she felt as she told her dad over a tearful conversation "My Body has let me down, I do not have the mental strength to live of a machine for the rest of my life" – "Please respect my wishes and support me in my choice to die" !!!
Rebecca passed away at Roxbrugh House in the early hours of Dec the 11th 2013.