---
Welcome to my Web site!
(Please Book Mark this page so you can find it again)
This is a home page about Amateur Radio and how it reflects on my life.
It has information about my past experiences with the Army and Amateur Radio. About what I have done in life. And has links about other interesting sites to visit
It also has information on the RSARS (Royal Signals Amateur Radio Society)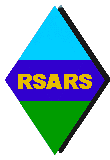 All Photographs on this site are thumbnails. If you want to enlarge. Place the pointer over the picture and left click your mouse.
This page was last updated on 30th December 2020
This Webb site was designed and is maintained by Kit Hall GM4EMX.
Copyright Kit Hall GM4EMX 2000
If you have any comments on this Home page send me an email to;